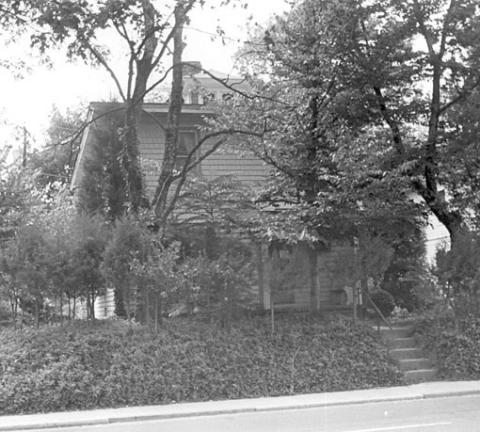 The Holmes House at William & Mary is located at 308 Jamestown Road. It is a two-story frame, built circa 1921. Around 1922 the house was used as a Practice House for the Home Economics Department. It was illustrated as such in the 1922 Colonial Echo, p. 254 (front has since been altered by addition) (see Practice House). Circa 1925-1929 it was the Sigma Alpha Epsilon House (Photos in 1926 Colonial Echo, p. 148, 1927, p. 166).
In 1977, the house was purchased by the Endowment Association from David G.F. Holmes (1986.16 Endowment Association Property, 1981-82) for student residence, July 25, 1977 (Wmsbg, Deed Book 55-332).
References
University Archives Buildings File (2007), Holmes House, Earl Gregg Swem Library, The College of William & Mary.