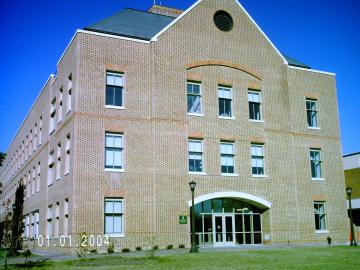 The Integrated Science Center is located at 540 Landrum Drive. Also known as ISC, the $54.3 million facility - $12 million of came from private funds - integrates the College's science programs, allowing faculty and students in biology, chemistry and psychology to enjoy increased opportunities for multidisciplinary research.
The ISC will have powerful results for students, too. Virtually every undergraduate will study there at some point, and for those whose interest in science runs deeper, the results will be particularly rewarding.
Opened in June, 2008.
In the News
---