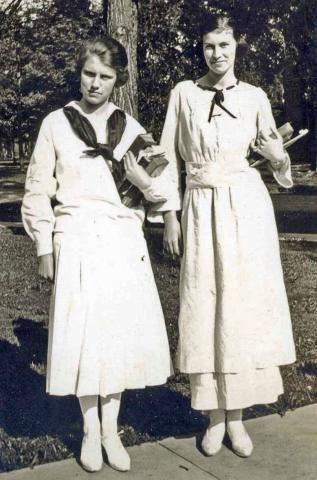 Dr. Janet Coleman Kimbrough was born in Minnesota on February 21, 1902, the daughter of Mary Haldane Begg Coleman (1875-1967) and George Preston Coleman,1 mayor of Williamsburg. George P. Coleman was a direct descendant of St. George Tucker of Williamsburg, Virginia. She was also the granddaughter of Cynthia Beverley Tucker Washington Coleman. She married Raymond Kimbrough (1899-1993) in 1929 (divorced 1949)2; they had two children, Raymond D. Kimbrough, Jr. (1930-2009) and Cynthia Barlowe (1934-2005).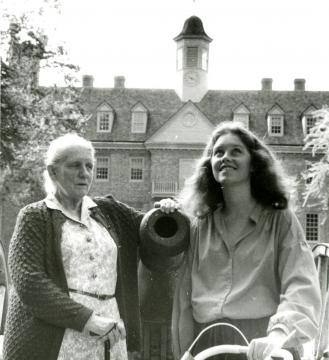 Dr. Kimbrough was a member of the first class of women at the College of William & Mary, entering in 1918 and graduating in 1921; she was also one of the first women inducted into Phi Beta Kappa, Alpha Chapter. She graduated from the University of Virginia School of Medicine in the 1920s. After her marriage was "dissolved and with two children to support, she took a job at Fort Lee, and then at Fort Eustis, doctoring all sorts of military persons."3
Material in the Special Collections Research Center
References
In the News
---
Ron Stewart, U. S. Find A Grave Index 1600s-Current, "Janet Haldane Coleman Kimbrough " (1902-1992), Memorial #35699507 , record added April 9, 2009, accessed through Ancestry.com December 18, 2008, https://www.findagrave.com/memorial/35699507#source
Ancestry.com. Virginia, Divorce Records, 1918-2014 [database on-line]. Provo, UT, USA: Ancestry.com Operations, Inc., 2015.
Cynthia Skove, "APVA A Part Of Life For Dr. Kimbrough", Daily Press, Newport News, Virginia, January 21, 1979.