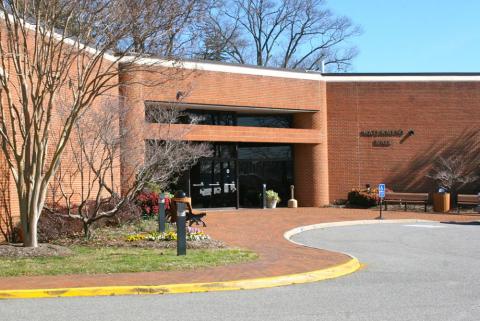 Waterman's Hall is the main administrative building for the Virginia Institute of Marine Science (VIMS) campus of William & Mary located in Gloucester, Virginia. The building is named for those people who are most closely identified with the Chesapeake Bay: The Chesapeake Bay Waterman.
VIMS broke ground on Waterman's Hall on January 6, 1983 and the building was dedicated on June 29, 1984. Waterman's Hall contains over 40,000 square feet and houses the Department of Advisory Services, the William J. Hargis, Jr. Library, laboratory and class space, and administrative offices for the personnel of VIMS. The facility was designed by VVKR, Inc. and was built by American Eastern. Thomas Ashley Graves, the president of William & Mary, and Virginia Governor Charles S. Robb were in attendance at the dedication ceremony.
References
Associated and Branch Campuses--Virginia Institute of Marine Science (VIMS)--Waterman's Hall, University Archives Subject File Collection, Special Collections Research Center, Earl Gregg Swem Library, William & Mary.