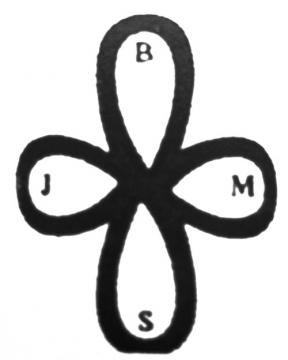 The Bishop James Madison Society is a student secret society at William & Mary. The society was established in 1812 as a tribute to the late College of William & Mary President Bishop James Madison. Part of the society's mission is the promotion of a "Last Lecture" series in which they invite a faculty member to speak on current social or academic issues. The lectures take place in the chapel of the Wren Building during the last week of classes each semester.
Material in the Special Collections Research Center
Material in the SCRC Collections Database related to the Bishop James Madison Society.
Cryptic society challenges faculty to football game, Flat Hat, 9/22/72, 2 ; WMN, 9/26/72, 4
Touch football ends in 0-0 tie WMN, 10/10/72, 2
Beats Administration 20-6 WMN, 11/5/74, 1.
Society takes on Adminstration in annual football game WMN, 10/28/75, 5.
Defeats Administration in annual football game, WMN, 11/4/75, 2.
Secret Society questions criteria Flat Hat, 11/6/1998, 3.
Fighting pessimism Flat Hat, 11/13/1998, 4.
Forum depicts college of old Flat Hat, 10/1/1999, 1, 11.
References
The Encyclopedia TWAMPtannica, Student Assembly Records, Special Collections Research Center, Swem Library, William & Mary, pg. 20.
External Links