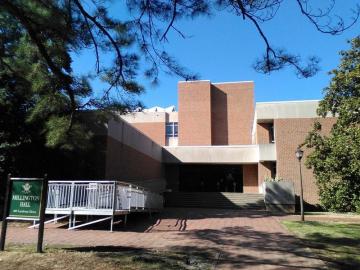 Millington Hall is located at 500 Landrum Drive (formerly Old Campus Drive), east of Swem Library at William & Mary. The building was named for John Millington, a professor at the College in the 19th century, and it is the home to the Biology department.
Construction began on Millington Hall in 1966 and was completed in 1968. The John Millington Hall of Life Sciences opened for use on May 4 of that year. There are three large wings of the building, with an auditorium occupying one wing. Greenhouses on the roof of the biology wing and an electron microscope were omitted from plans at the time to cut construction costs. The building also contains individual research labs for the faculty, an herbarium, six controlled-environment rooms, and a woodworking shop.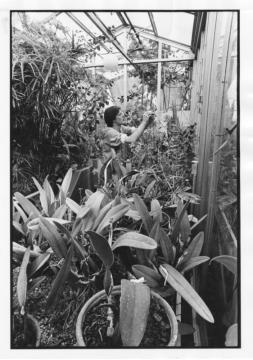 The botanical lab was built on the roof of the building during the summer of 1969. A greenhouse complex was built on the roof in 1970 to replace the old greenhouses at Tyler Hall and Washington Hall. Asbestos was removed in 1981.
References
Millington Hall, University Archives Buildings File (2007), Earl Gregg Swem Library, The College of William & Mary.