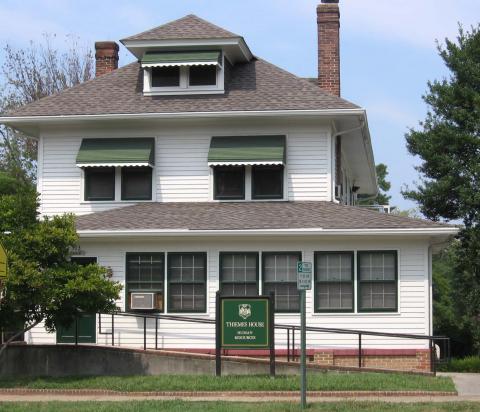 Thiemes House, once located at 303 Richmond Road across from Blow Memorial Hall was the home of the William & Mary Human Resources Department.
It was purchased in 1973 from Mr & Mrs A.K. Thieme who at one time ran the house as a Dining Room and Inn. They advertised in the Flat Hat circa 1947-1950. A menu of the restaurant, circa 1950, can be found in the SCRC's Williamsburg (Va.) Ephemera Collection.
In 2011 Thiemes House was raised to make room for Tribe Square.
Material in the Special Collections Research Center
University Archives Buildings File (2007). Adair Gymnasium. Earl Gregg Swem Library, The College of William & Mary, Williamsburg, Virginia
University Archives Photography Collection (UA 8). Buildings. Thiemes House.