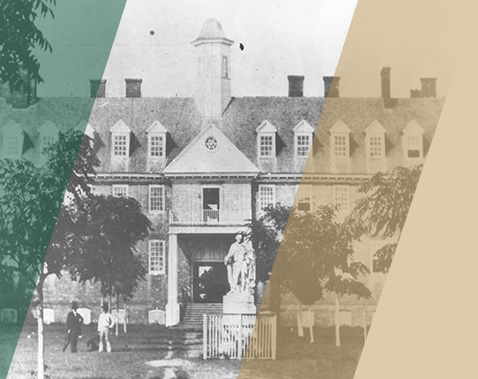 Explore the history of William & Mary
The Special Collections Research Center (SCRC ) Knowledgebase is the home for quick facts and answers to frequently asked questions about William & Mary history, local history, and other popular research topics. Articles are based on materials in the William & Mary Libraries' Special Collections Research Center and are updated frequently.
Curious about campus facts and lore? Not finding what you need? Contact us at spcoll@wm.edu or 757-221-3090 today!